Sandburn Junction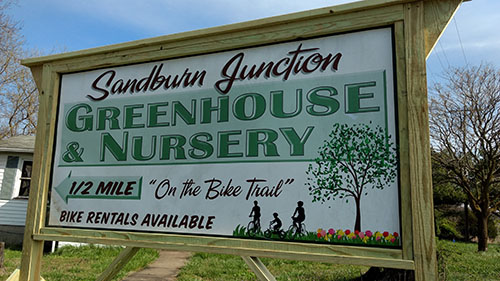 490 Sandburn Lane
Vienna, IL 62995
Come Visit!
If you need it for your garden, we'll have it!
2020 is upon us.
Dogs are blowing their winter coats.
Geese have been seen flying north!
Might be wise to start planning your spring garden.
See you soon.
Hours: 8am -7pm in season
Our Greenhouse and Nursery offer a wide variety of flowers,
vegetable plants, herbs, trees, and shrubs.

Primitive Tent Camping, Bicycle Rentals
and Repairs also available.
At Sandburn Junction we also offer:
Ice Cream, Snacks, Gatorade
and Water.