Sandburn Junction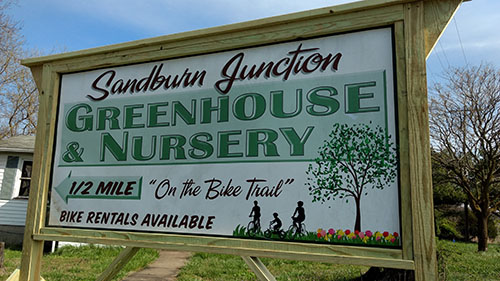 490 Sandburn Lane
Vienna, IL 62995
Come Visit!
If you need it for your garden, we've got it!
Winter is here (too early). Plan ahead for next year!
Hours: 8am -7pm in season
Our Greenhouse and Nursery offer a wide variety of flowers,
vegetable plants, herbs, trees, and shrubs.

Primitive Tent Camping, Bicycle Rentals
and Repairs also available.
At Sandburn Junction we also offer:
Ice Cream, Snacks, Gatorade
and Water.